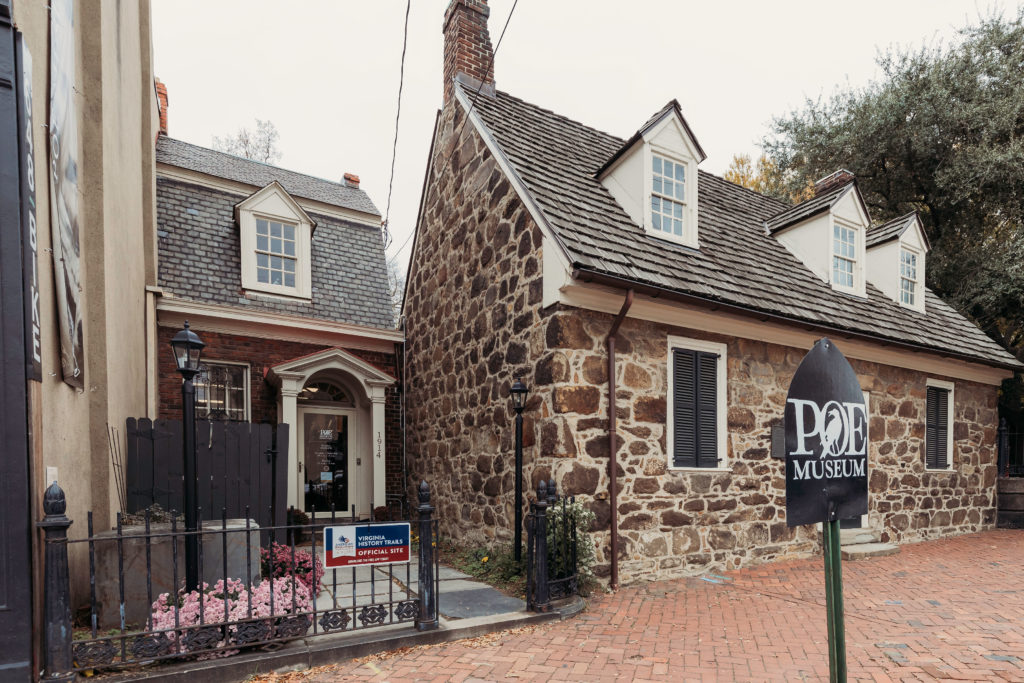 March 23, 2022
@
3:00 pm
–
4:00 pm
One of America's most famous writers grew up in the historic heart of Richmond–and we will explore it on this tour! Join Dean Knight, Programs Coordinator at the Poe Museum, on a tour of Richmond's oldest neighborhoods and their connections to Edgar Allan Poe, the author of "The Tell-Tale Heart", "The Raven", "The Cask of Amontillado", and many others.
We'll see St. John's Church, where Patrick Henry gave his revolutionary "Give me liberty or give me death" speech, view all of downtown Richmond from a spectacular raven's perch, dig into the buried history of Virginia's first Jewish cemetery, and glimpse at the secrets of the oldest Masonic Hall in the United States. Along the way Dean, who is also an accomplished stage actor, will recite from some of Poe's greatest works.
This event is virtual. Tickets are free. All tips support the Poe Museum.
This virtual tour is hosted through Heygo.