January 22, 2022
@
2:00 pm
–
3:00 pm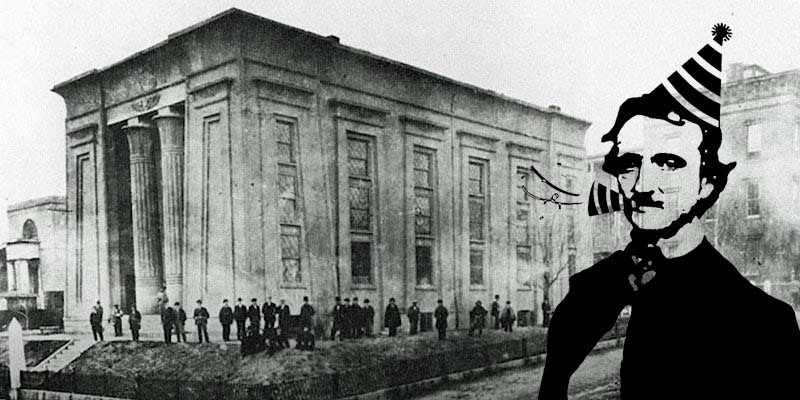 This tour is a part of the Poe Museum Birthday Bash, celebrating Edgar Allan Poe's 213th birthday!
Poe Museum Programs Coordinator Dean Knight will lead a virtual tour of two of Richmond's most interesting buildings, both built during Poe's lifetime: Monumental Church and the Egyptian Building. Come with us as we tour the ins and outs of these buildings and learn how Poe was connected with each of them–we'll even get inside the Egyptian Building to see some gloriously colorful hieroglyphs!
This tour is virtual, so Poe fans from around the world can visit Richmonds most gruesome spots without leaving the comfort of their home. The tour will be held over Zoom. Once tickets are purchased, you will receive a Zoom link to attend the tour.
Tour topics include: Richmond History, Edgar Allan Poe, Literature, Urban Disasters, Civil War History, Grave Robbing, Architecture, Egypt, Greece, Rome, The Richmond Theater Fire, and much more…
This event is free for Poe Museum Members.