Birthday Bash 2023 – Full Weekend Schedule
January 21, 2023
@
4:00 pm
–
January 22, 2023
@
5:00 pm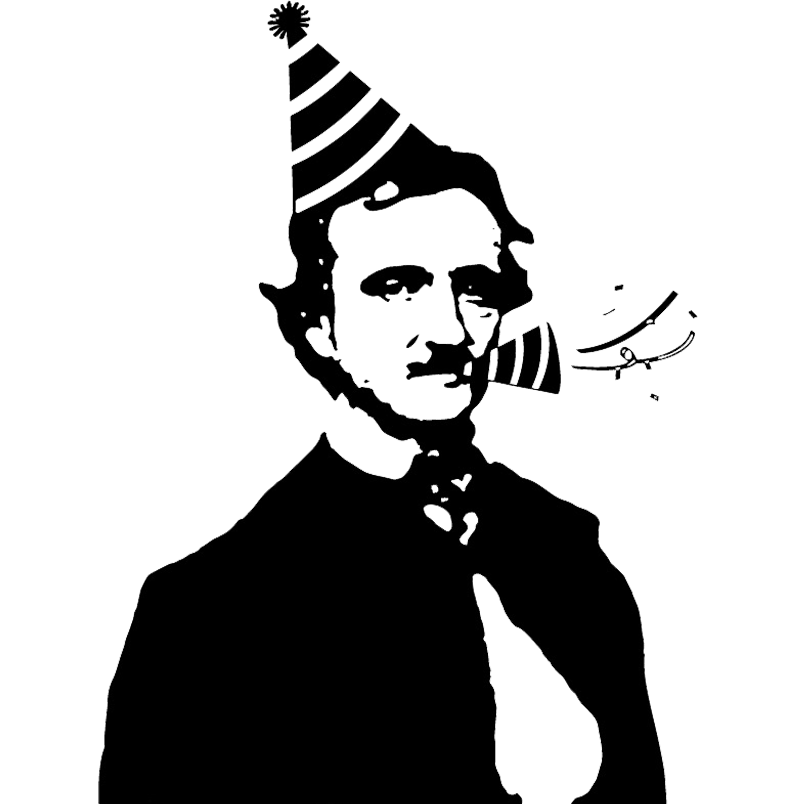 Happy 214th Birthday, Edgar Allan Poe! Join the Poe Museum for three days of festivities as we mark the end of our 100-year anniversary. This extraordinary event will feature live music, readings, food trucks, beer, wine, entertainment, programs and much more. This is a party to die for!
---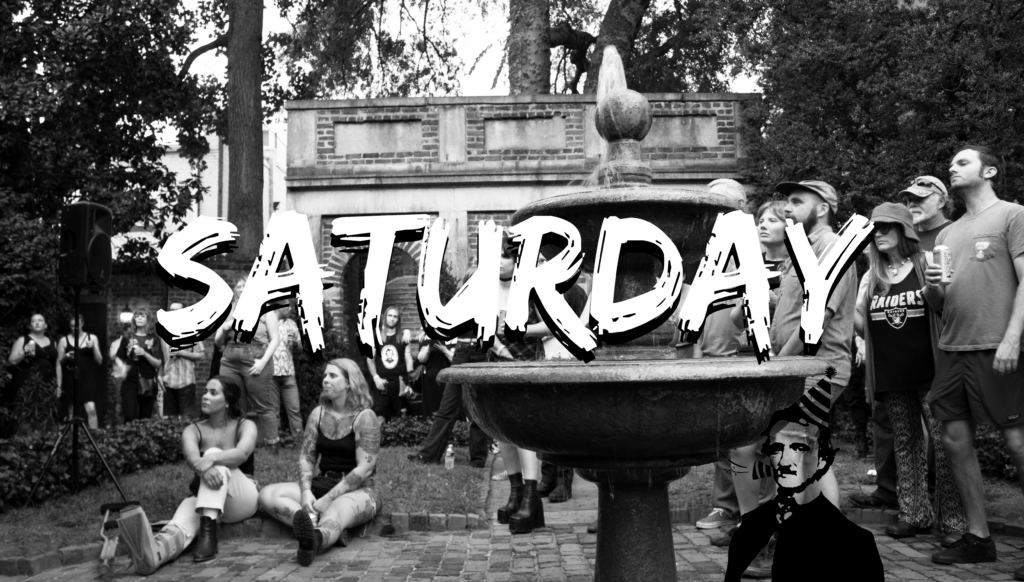 Saturday January 21st 4pm-10pm at the Poe Museum: Come party with us and celebrate Edgar Allan Poe's birthday! Jam to the grooviest live music by The Embalmers. See spectacular Poe-themed performances by The ColdHarts. Hear a talk by Sara Crocoll Smith, author of "Love Letters to Poe." Indulge in TBT El Gallo, Bryant's Cider, and Garden Grove Brewing. See the Shadows of Shockoe by joining a ghost tour hosted by Haunts of Richmond. This event is free for Poe Museum Members.
---
Virtual Tours – Saturday January 21st: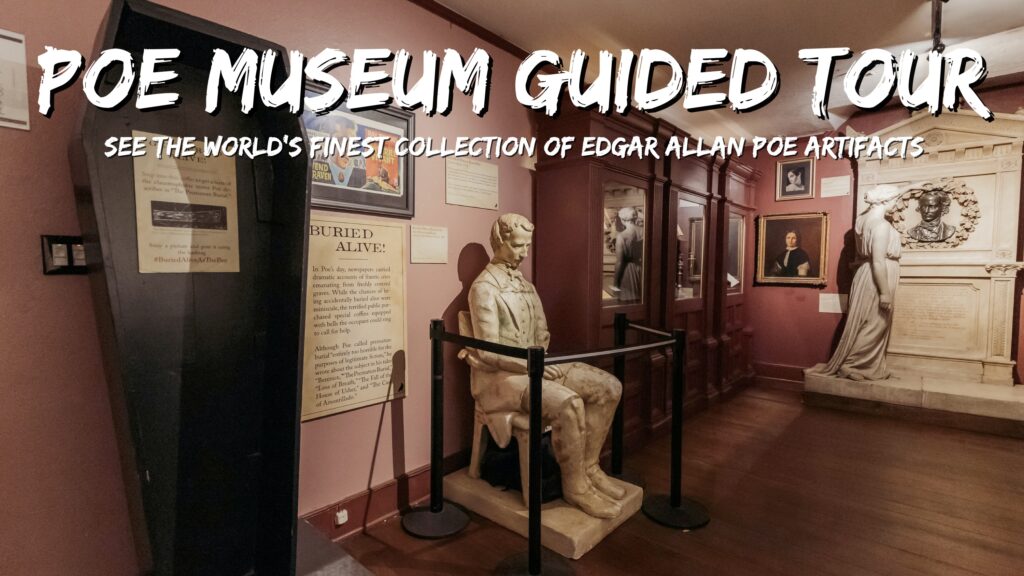 12:00-12:45pm | Poe Museum Guided Tour | Enjoy a guided tour of the world's finest collection of Edgar Allan Poe's artifacts and personal items. Learn about Poe's tragic life and how it influenced his famous tales of terror. Leave with a greater understanding of the Master of the Macabre and his literary legacy.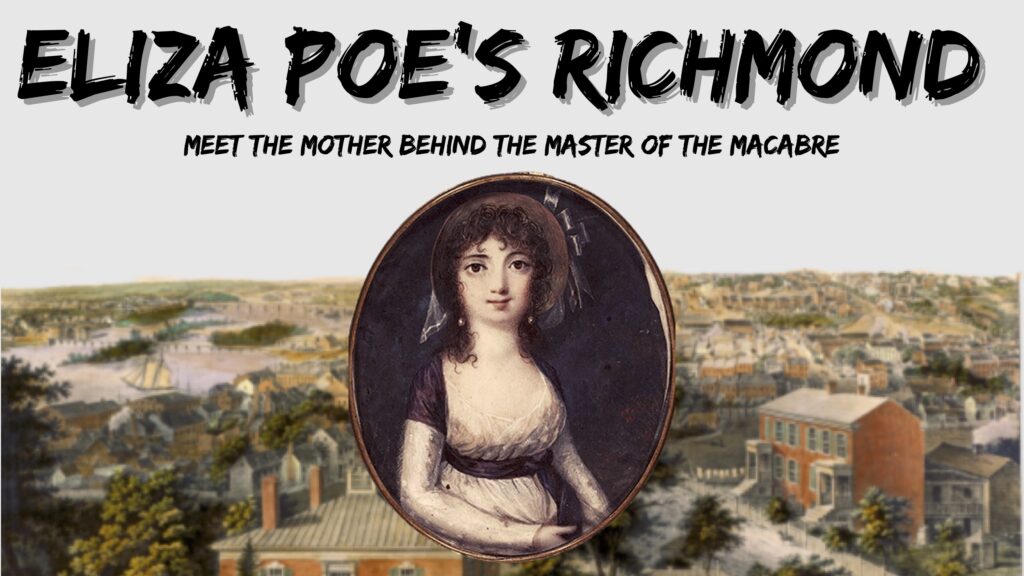 1:00-1:45pm | Eliza Poe's Richmond | Join the Poe Museum on a tour of Richmond through these eyes of Eliza Poe, renowned actress and mother to Edgar Allan Poe. We will visit where Eliza performed in Richmond, learn about her tragic passing, and understand how she influenced her son into the man we know him today.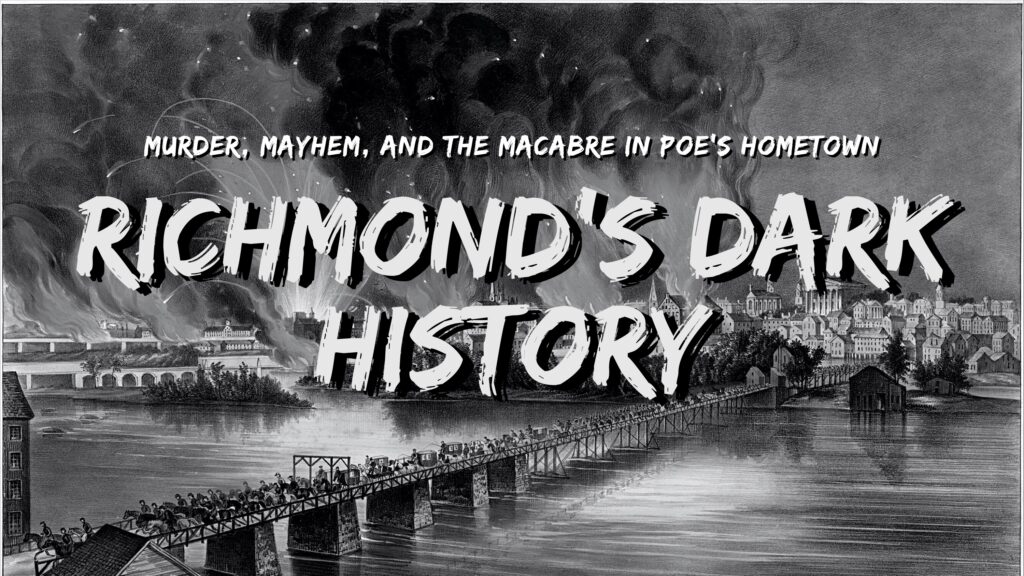 2:00pm-2:45pm | Richmond's Dark History | The Old Stone House, located at the Poe Museum, has stood guard over the city for nearly 300 years. What dark secrets of Richmond's past has it witnessed in that time? Join the Poe Museum for a discussion of pirates, murderers, and other macabre events that haunt Richmond's past.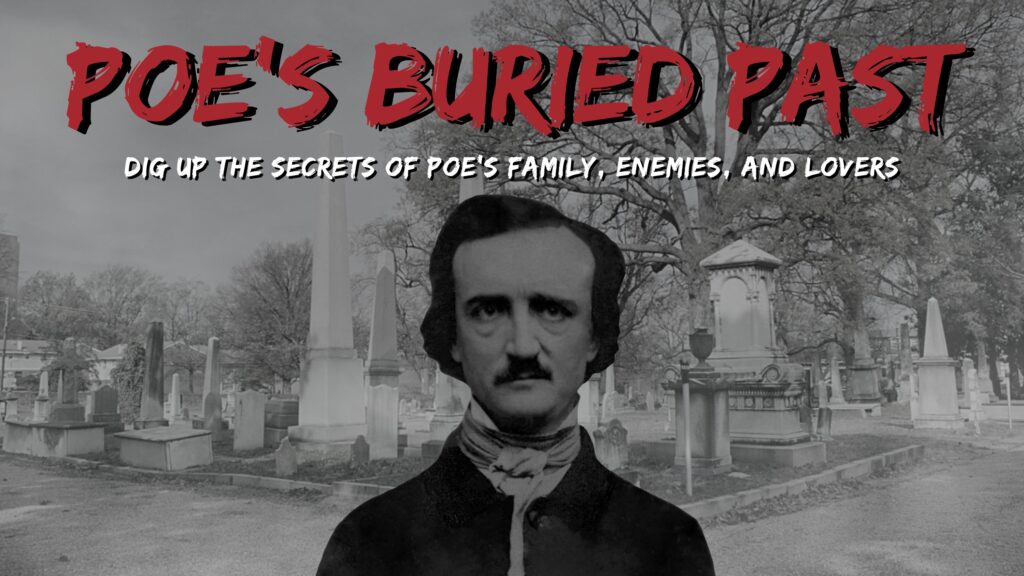 3:00-3:45| Poe's Buried Past | We'll dig for clues among the long-dead Richmonders that young Edgar Allan Poe loved, hated, and feared in order to discover how they influenced his life and literature. Join us as we visit the very same graves Poe visited around Richmond.
All virtual tours are free for Poe Museum Members.
---
Sunday, January 22nd 11am-5pm at the Poe Museum: Festivities will be fit for all ages. Bring your family to celebrate Poe with a magic show, family-friendly programs, and talks by local authors! This event is free for Poe Museum Members.
Birthday Bash (Saturday and Sunday) will be in the Poe Museum's Enchanted Garden, with a heated tent to keep the elements out. Please dress accordingly. Complimentary warm beverages will be provided.
---
Monday, January 23rd 7pm at the Dominion Energy Center: Join us in celebrating the 100-year anniversary of the Poe Museum! Writers R.L. Stine (Goosebumps) and Nnedi Okorafor (Who Fears Death, Black Panther) take the stage to honor the legacy of Edgar Allan Poe, dubbed the "master of the macabre." Listen to insights from two of the most talented writers of our time, and discover how Poe's strange and groundbreaking works still influence our world today. Purchase your tickets here.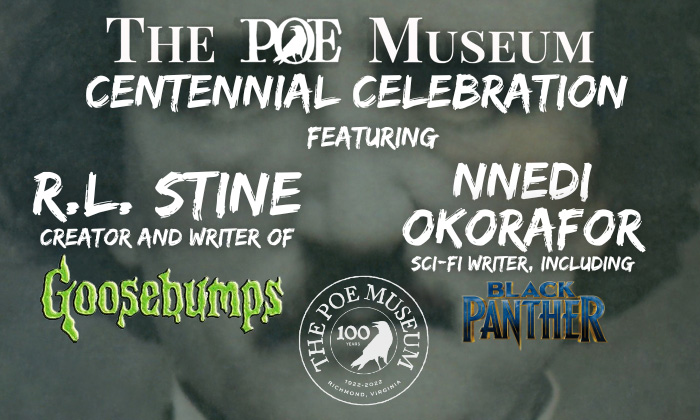 This event is a part of our Centennial Celebration.