January 21
@
4:00 pm
–
10:00 pm
Come celebrate Edgar Allan Poe's 214th birthday! Enjoy a day of festivities including live music, performances, food, libations, and much more. It's a party to die for!
Indulge in TBT El Gallo, Bryant's Cider, and Garden Grove Brewing. See the Shadows of Shockoe by joining a ghost tour hosted by Haunts of Richmond (Tickets for Haunts of Richmond tours are an additional purchase). This event is free for Poe Museum Members.
Can't make it? See our complete weekend schedule including virtual options.
SATURDAY SCHEDULE
10:00am-3:00pm
The Poe Museum is open for normal business operations.

3pm-4pm Screening of PoeMovies
Watch a selection of Edgar Allan Poe films created by PoeMovies. PoeMovies is dedicated to creating accurate film renditions of Poe's classic short stories and poems as well as other works of classic literature. The selection of films include: "The Tell-Tale Heart," "The Raven," and "The Cask of Amontillado."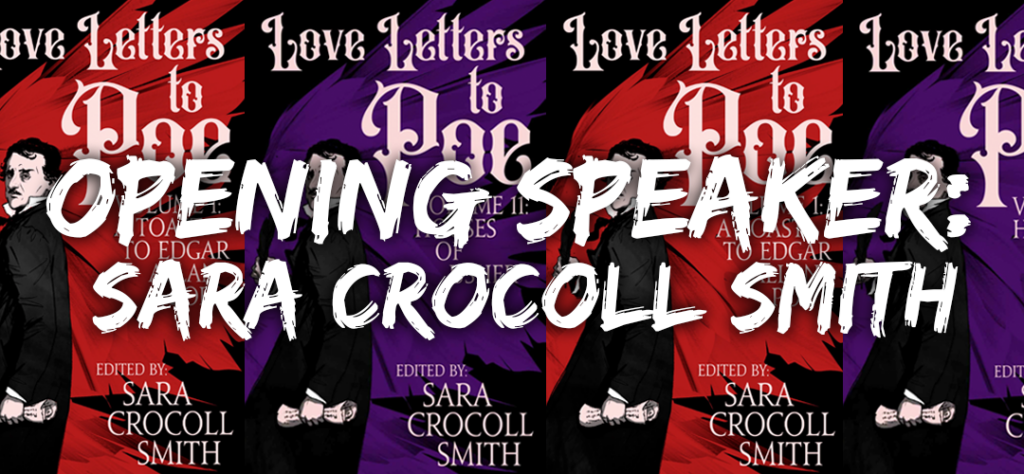 4pm-4:30pm Opening Speaker, Sara Crocoll Smith
Sara Crocoll Smith (she/her) is the author of the ghostly gothic horror series Hopeful Horror, which includes her debut novel The Haunting of Orchard Hill. She's also the award-winning editor of the Love Letters to Poe anthologies and creator of the Love Letters to Poe website, a haven to celebrate the works of Edgar Allan Poe.

4:30pm-5:30pm 'Edgar Allan' The Coldharts
Edgar Allan is a two-­person musical created and performed by Katie Hartman and Nick Ryan. It follows a pre-adolescent Edgar Allan Poe in his first year at Manor House School, as he seeks to gain academic ascendancy over the student body. All goes to plan until another boy named Edgar Allan arrives in class… which complicates his schemes of dominance.

5:30pm-7:00pm Cassidy Snider and the Wranglers
Cassidy Snider & The Wranglers is a band with roots firmly planted in the riverbank soil of Richmond, Virginia. Led by the traveling troubadour, Cassidy Snider, this folk outlet is a grassy assortment of her wanderlust-filled soul with sounds of the New Orleans bayou, the blue ridge mountains, and every accent between.

7:00pm-8:00pm The Coldharts
A compilation of original songs and scenes from several The Coldharts shows including "Eddie Poe.'' The Coldharts is a touring theater company founded by Katie Hartman and Nick Ryan in Brooklyn, New York in 2012.

8:00pm-10:00pm The Embalmers
A beloved Poe Museum favorite, The Embalmers bring the reverb-drenched surf-rock waves of sonic horror to the unsuspecting citizens of Richmond VA and beyond!
Thank You to our sponsors:

---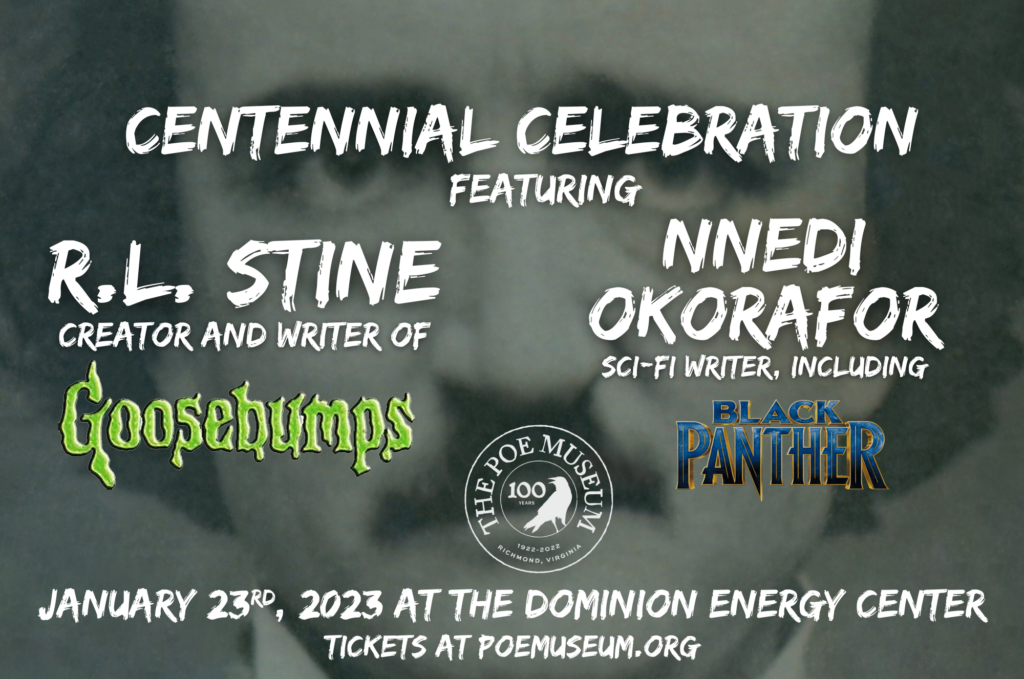 This event is a part of our Centennial Celebration. Join us in celebrating our 100 year anniversary with writers R.L. Stine (Goosebumps) and Nnedi Okorafor (Who Fears Death, Black Panther). Tickets available here.